You have your grandmother's eyes.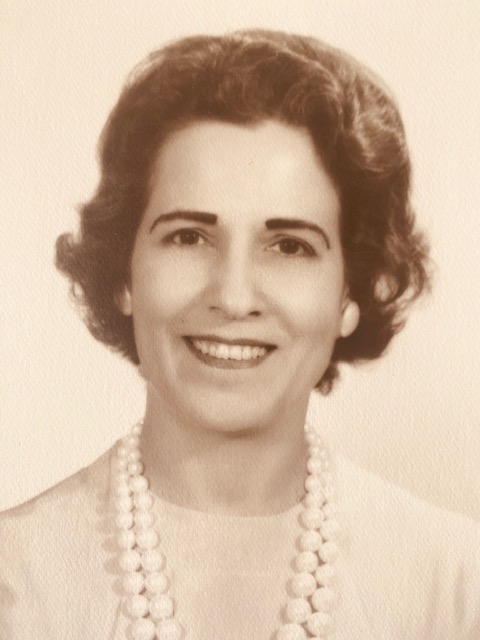 That is what everyone used to say. My grandma Margaret (my dad's mom), that is. I don't think I looked like her at all, but we spent a lot of time together, summers, and every chance I got. Eccentric. That is how people described her. Bold, creative, risk-taker, that is how I saw her. She has been gone for over 30 years, but she is with me every day.
Margaret was a trailblazer. She owned a bar, was a seamstress who designed her clothes, traveled through Europe alone, and was divorced in a time when people didn't do that. She made jewelry, knitted, and crafted little crocheted creatures in her spare time. Some I have, most I remember. When she passed, my Mom and Aunt asked me to go to her apartment and help clean it up. Everywhere I looked, there was "crafting" material, an entire closet full of yellow yarn, boxes of beads, tins full of old buttons, plus old photos and clothes from the '40s and '50s. I kept some of her objects and sometimes use the beads and buttons to make or add to my projects.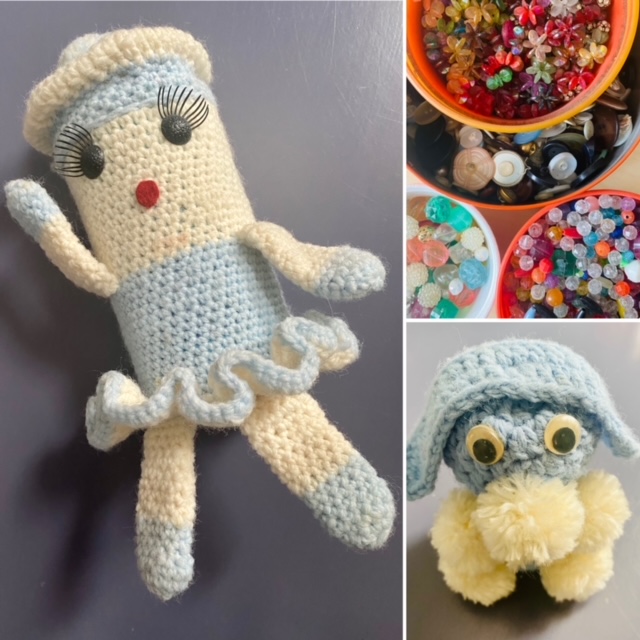 And now, all these years later, I was looking in some boxes where I keep a bunch of old stuff, and I realized I do have my grandmother's eyes; they are in a little jar on the third floor.