Wait for it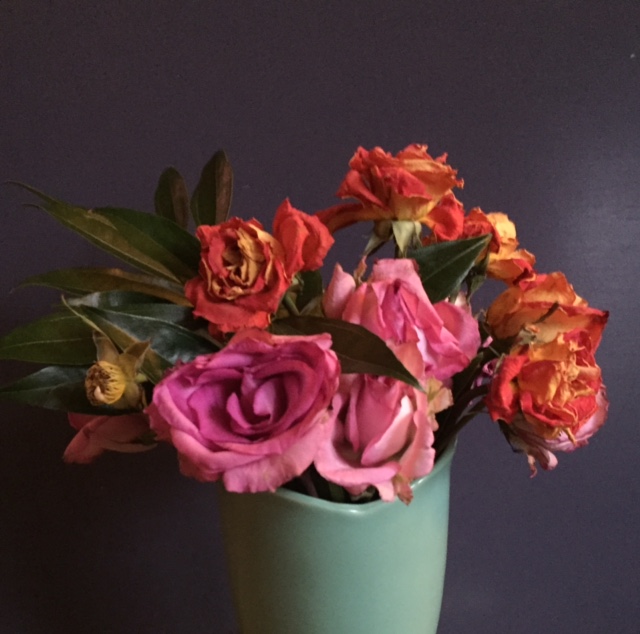 Everyone loves flower arrangements. Buds and fresh blooms are beautiful, but we toss them as soon as the first leaf wilts or drops.
I say watch every phase of nature's beauty. If you let the water dry from the vase your arrangement will take on a dried flower look, with deeper colors and an almost magical feel.
Wait for it, you won't be disappointed.