turn up the heat for roasted vegetables with turkey sausage & rosemary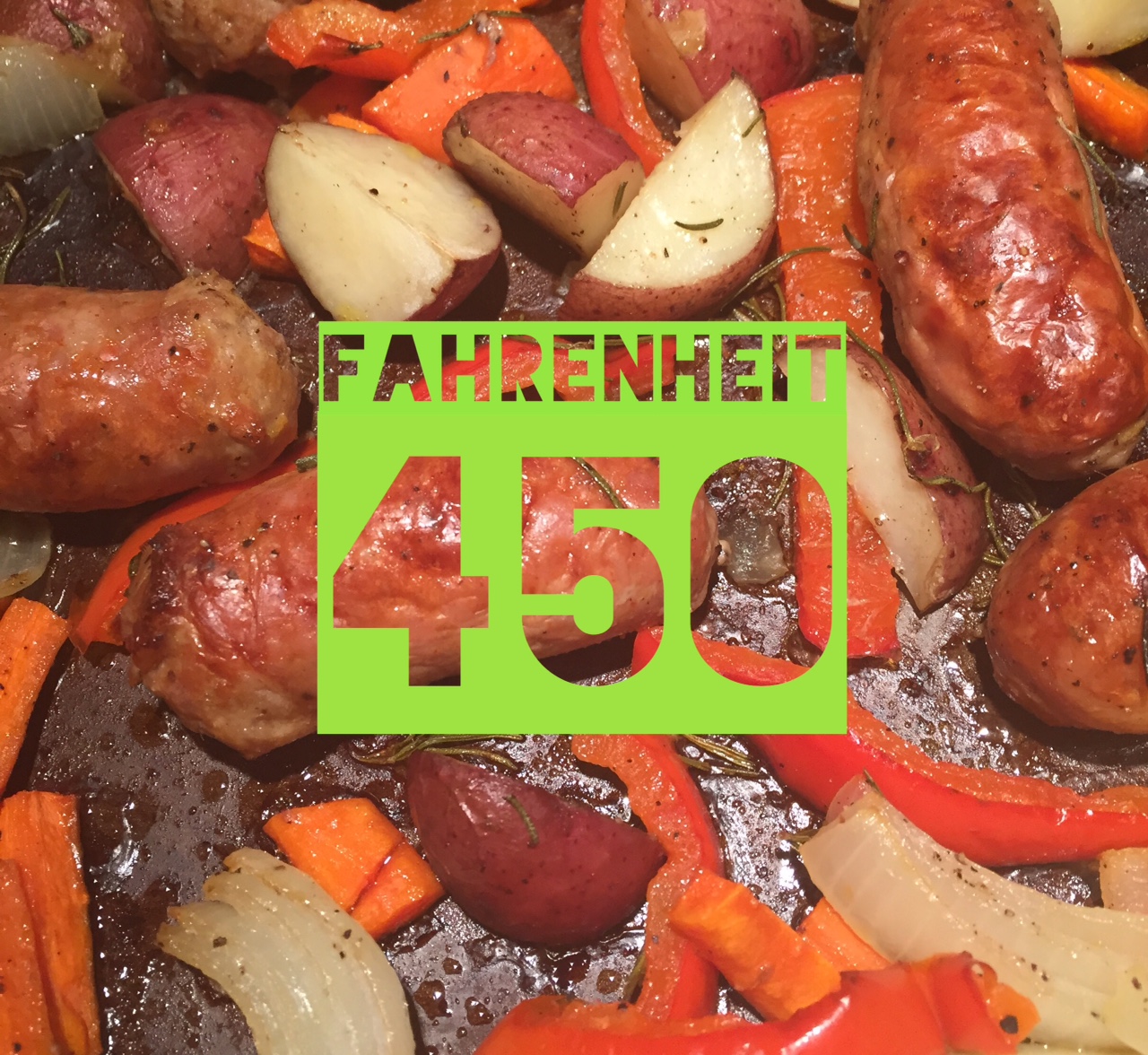 Now that winter is setting in, switch up some of your favorite weeknight meals and make them even more delish by roasting them at high heat.
I always roast a chicken at 450, stuff with onion or lemon, salt and pepper, and whatever herbs. Rub with olive oil and your seasonings of choice and place in hot pan uncovered and undisturbed for 50 minutes or until the juices run clear.
Some advice, buy a good chicken!
Then try this, it's a family favorite.
Roasted vegetables with turkey sausage & rosemary.
(You can easily customize this recipe to your taste.)
one package turkey sausage, sweet or hot
one lb small red skin potatoes
one red bell pepper
one medium sweet onion
about 1 cup carrots
3-4 garlic chopped
3 tablespoons fresh rosemary
preheat oven to 450
Cut sausage links in half. Cut vegetables in nice fork size pieces,
and place on a baking sheet.
Drizzle 3 tablespoons of olive oil, season well with salt and pepper,
add rosemary and toss.
Roast for 30 minutes checking and stirring halfway. When potatoes are tender
remove from oven, serve.
Add more salt or pepper and even a few hot pepper flakes if you want.