The OONI pizza oven, connecting food and art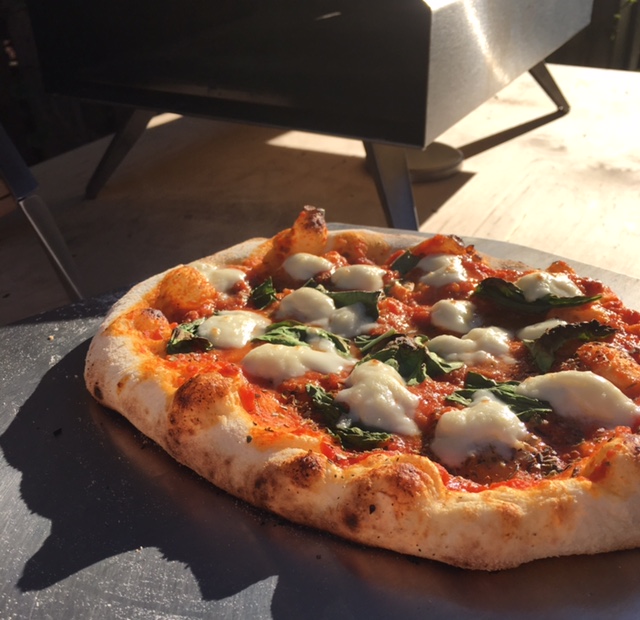 The OONI PIZZA OVEN uses a small amount of space. Delivers on big taste.
I ordered ours from Huckberry, a great online catalog. It is simple and fun to use and turns pizza-making into a party. Like Paint Monkey but better.
I know you are skeptical but see for yourself in this step-by-step guide to pizza perfection.
Step #1 Set it on a solid surface (outside, of course!).
Step #2 Add wood pellets and light with a lighter cube, one is enough.
Step #3 Watch it heat up, it will take about 10 to 15 minutes.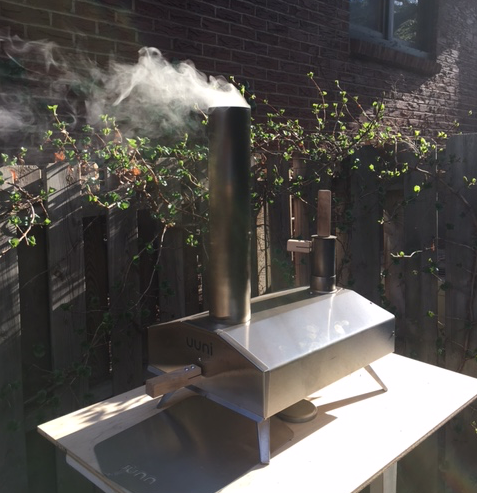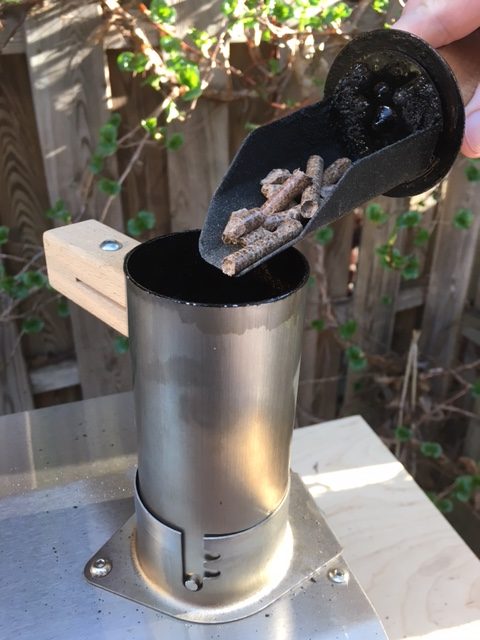 Meanwhile, start making! We like to buy our dough pre-made in amounts to make five or six 10″ pies.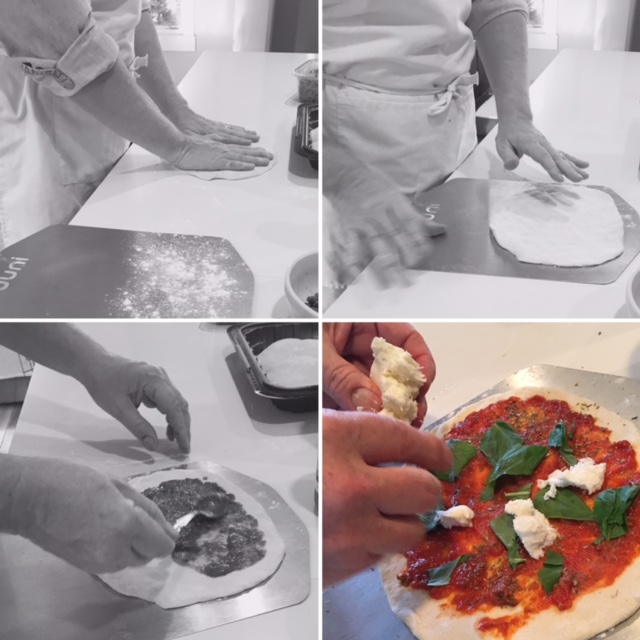 Step #4 Place pie on sheet and slide into oven, the pizza will be done in two to three minutes! Like really fast.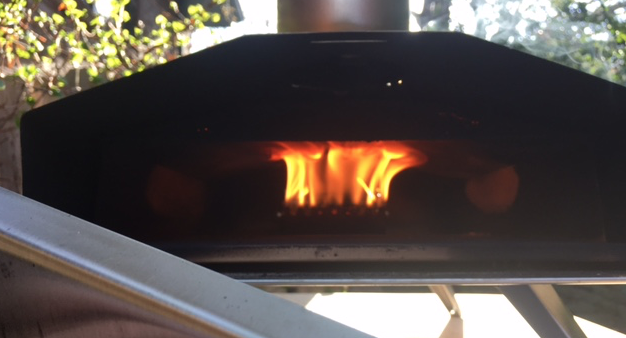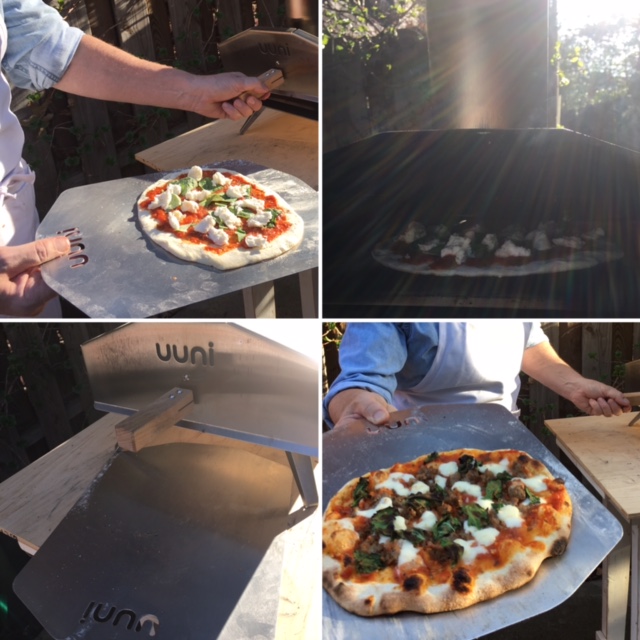 We have had pizza making parties, family pizza night and pizza for two. Each one is such a work of art we serve them on artist pallets and call them "Painted Pizzas".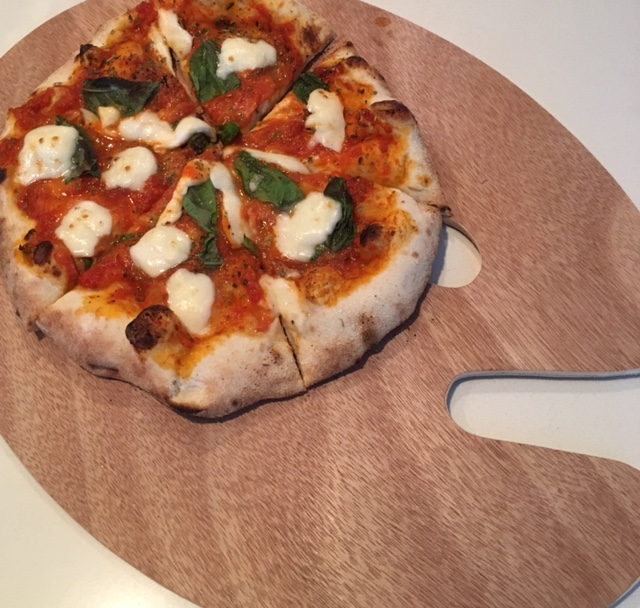 We have some favorites like fig, arugula and goat cheese.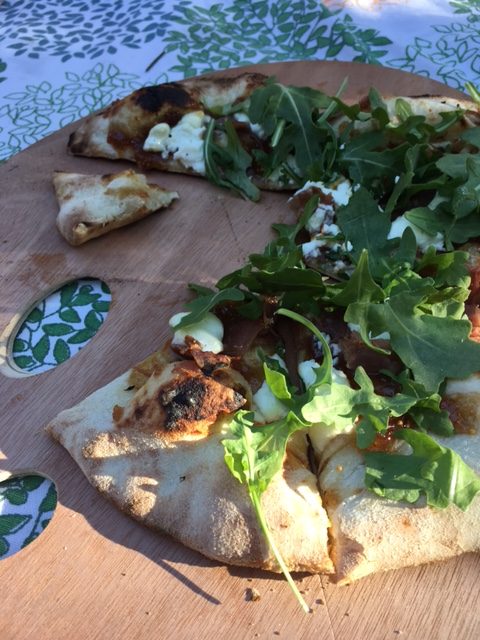 And of course a nutella dessert pizza is always served.