Table For Two, plus one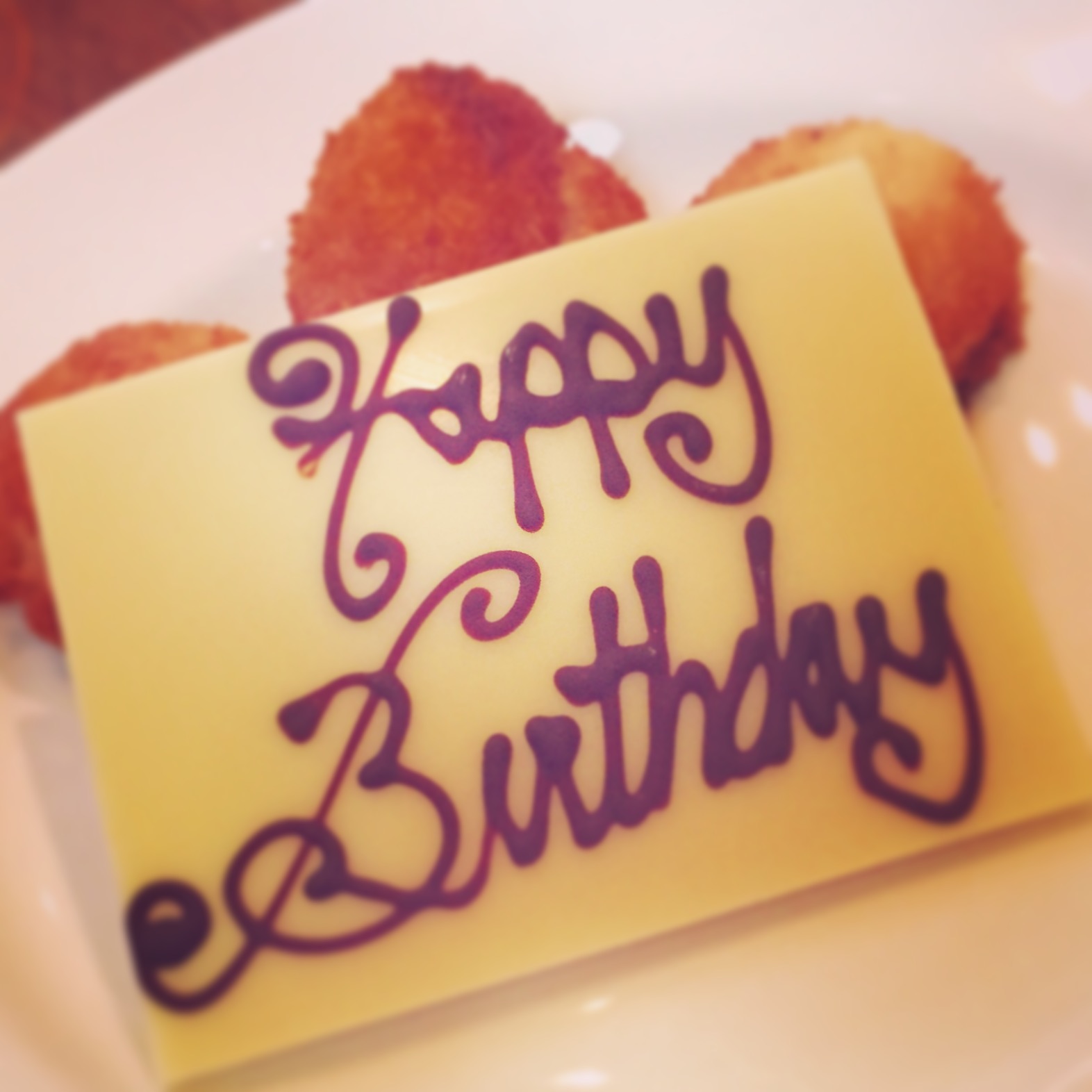 Eleven. Reviewed by three foodies!

It is fitting my first review starts out with table for two plus one. A birthday celebration for Carrie with me and Sheryl.
So many choices, but Eleven rose to the top of the list for several reasons; is there a better place to meet good friends for lunch on a special occasion? In the daylight you can't help notice the perfectly chosen wall color in the beautifully appointed main first floor dining room. Sheryl commented first, the kind of color that puts you in a great mood. Soothing and yet grand. We talked about how most times we are there in the evening and the color slips away as the crowds take over. Eleven pays attention to every detail, down to the well insulated walls making for great conversation. The food is divine and Eleven consistently excels in showcasing seasonal ingredients with its ever changing menu. Which we believe is more adventurous than most in Pittsburgh.
Since we could have ordered any item from the menu and been extremely happy, sharing was definitely in order.
For starters: Asparagus & Potato Soup. Perfectly smooth texture with a picture perfect swirl of kale pesto, this seasonal soup layered wonderful flavors throughout every bite. Accompanied by: Asparagus, Pea Shoots & Broccolini Salad. Art on a plate, the combination of fresh spring vegetables, lamb bacon and shallots came together beautifully when dressed with a fig balsamic vinaigrette and topped with a crumbled old chatham columbia blue cheese. Next: Roasted Chicken Sandwich with french fries was definitely large enough for two to share. Carrie voted Eleven's fries some of the best in the burg. Fresh warm roasted chicken on a baguette with surryano ham, cornichon, dijon mustard, and a really tasty gribiche sauce. Last but not least: Seared Rare Tuna Salad, a beautifully sliced portion of seared tuna, grilled romaine, Spanish olives, espelette pepper and cucumber dressed to perfection with a romesco. 
Unfortunately no one had saved room for dessert. But never fear, one of the truly special things about Eleven is that they always send you away with a surprise sweet from the chef. For this birthday lunch, it was a delectable coconut macaroon. The perfect amount of a chewy sweet to leave you fulfilled and thinking about when you can return.
Thumbs up all around!
I don't think all of our reviews will turn out to be an "Eleven", but we can only hope!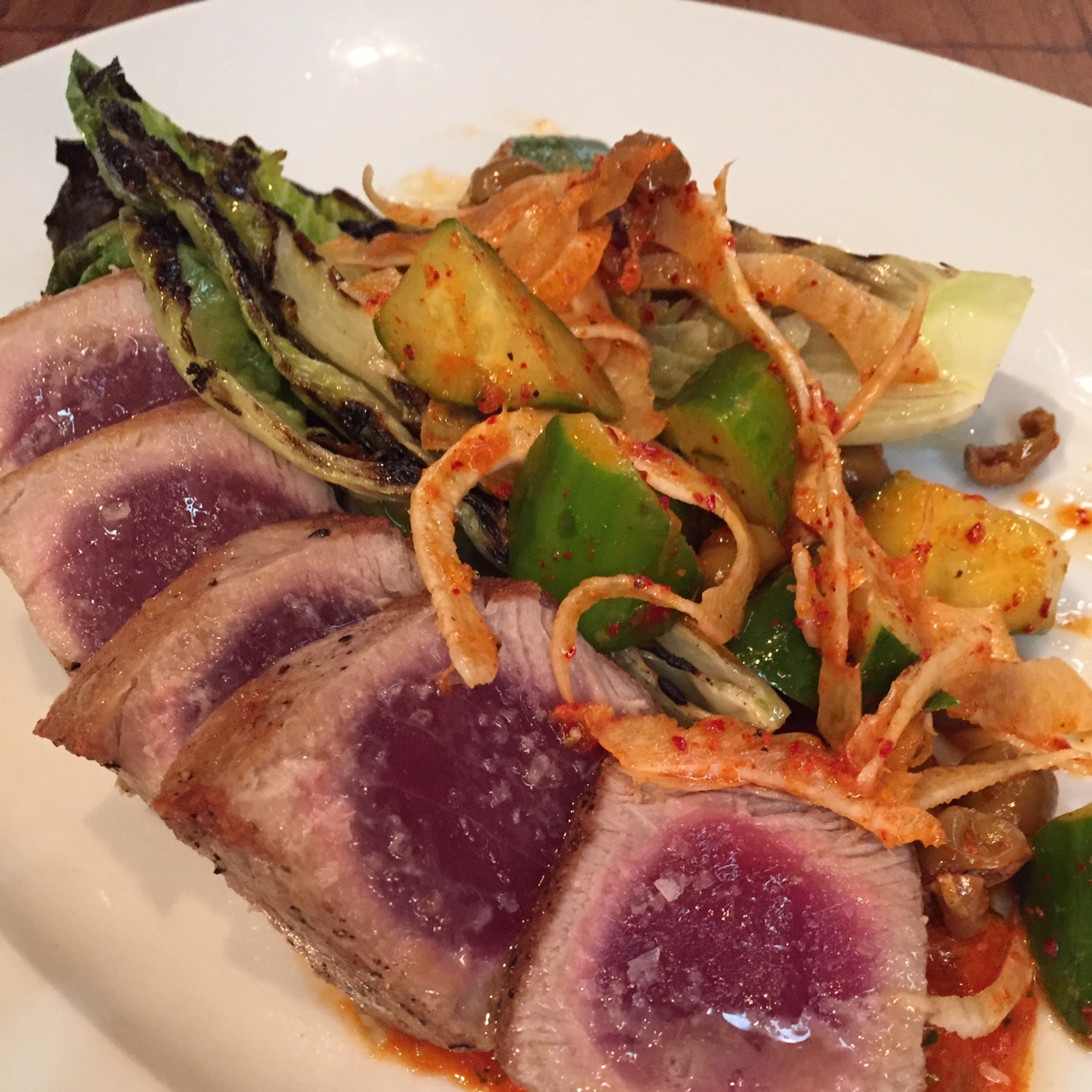 Seared Rare Tuna Salad
ELEVEN
1150 Smallman Street Pittsburgh's Strip 412.201.5656