Stack them up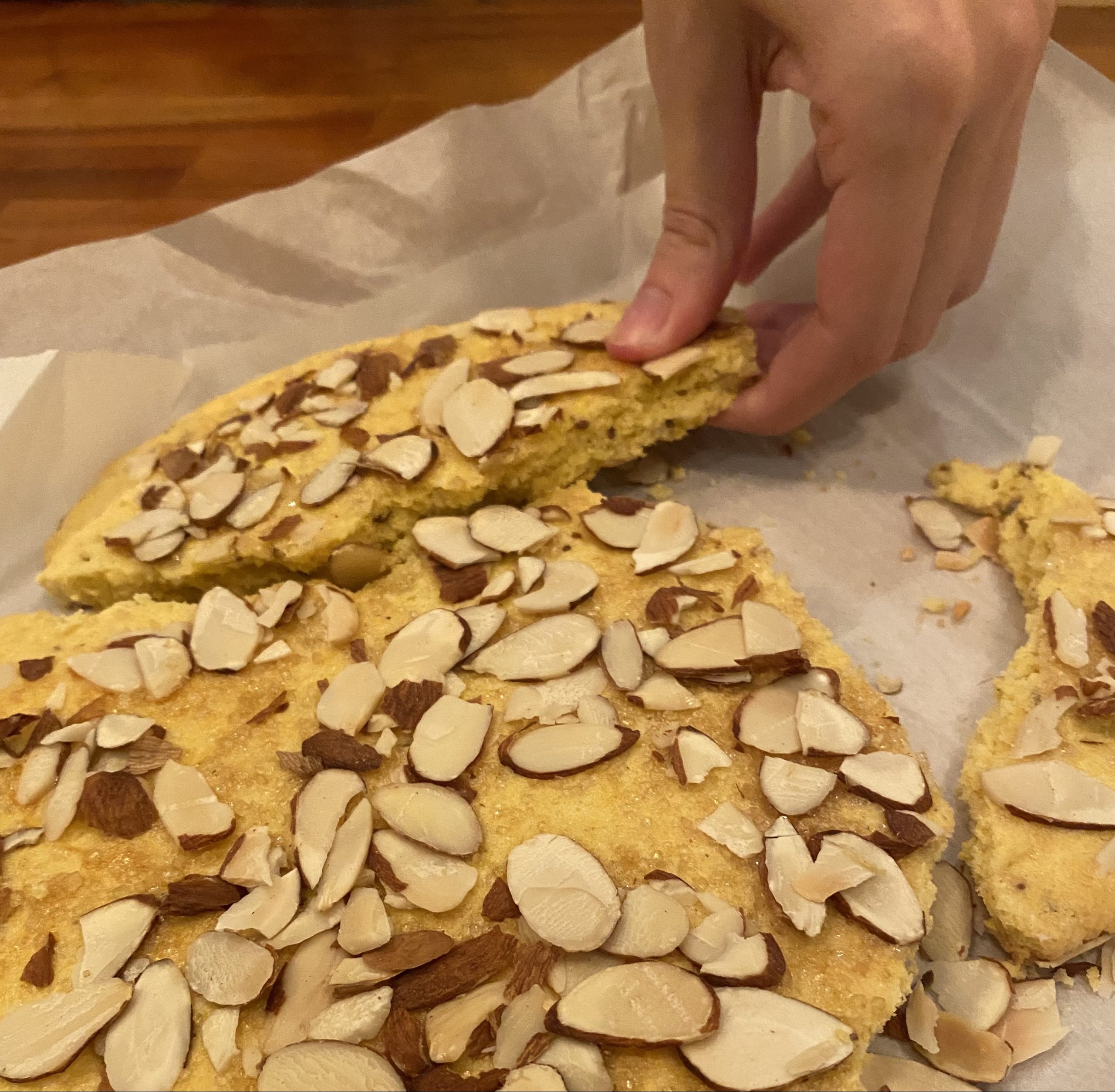 Give one as a gift, or better yet, make two for you, one for now and one for the freezer. Think of this as one big flat biscotti with a similar flavor, but the dough is pressed into a single flat sheet that can then be broken into pieces.
Cornmeal-lemon sheet cookie
serves 4
3/4 cup all-purpose flour
3/4 cup fine ground yellow cornmeal
1 t anise seeds
1/4 t baking powder
1/4 t sea salt
3 T unsalted butter
1/2 cup sugar + 1 to 2 T for dusting
1 large egg, plus 1 egg white, lightly beaten for egg wash
2 t lemon zest
2-3 T sliced almonds
1. Preheat oven to 350
2. Wisk together flour, cornmeal, anise seeds, baking powder, and sea salt in a medium bowl
3. Beat butter and 1/2 cup sugar on medium speed until pale with a mixer. Beat in whole egg and zest. Reduce speed and beat in flour mixture
4. Press dough into a 1/4 inch thickness on a parchment-lined baking sheet. Brush with egg wash; sprinkle with almonds and remaining sugar
5. Bake until golden, 20-25 minutes, and cool on a wire rack
Break into pieces and serve, or I like to wrap mine up in parchment and tie it with twine to unwrap when ready to eat. So fun!