Romesco!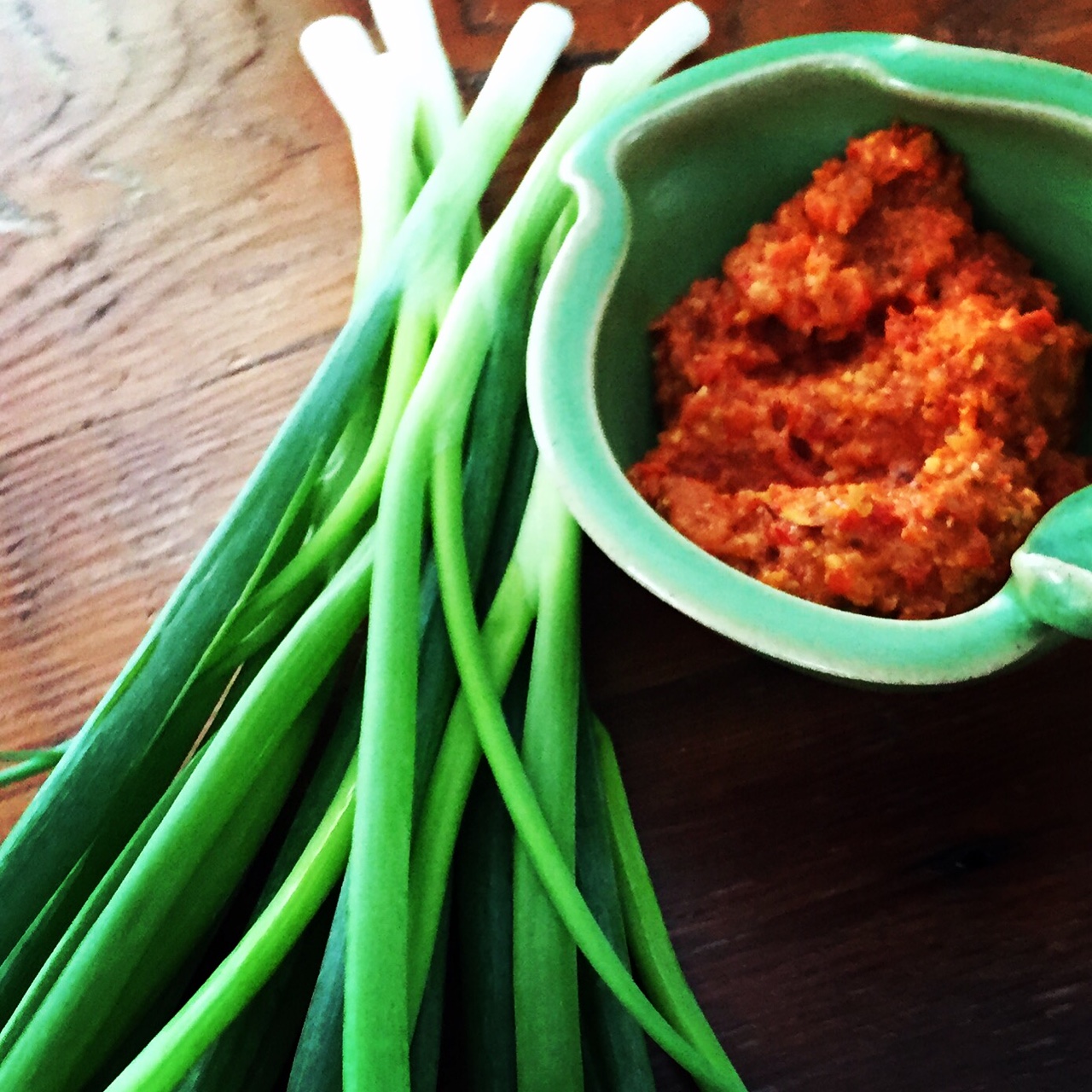 Love to say it, sounds like a dance. Like "Hey everyone lets go to the club and dance the romesco!" Or a song, or a salsa band, to me it's musical and it has a heavenly taste. So, maybe after a couple of glasses of wine, and a little magical romesco, you and your guests will be dancing and singing the praise of this nutty pepper Spanish sauce.
It's typically served with grilled spring onions, but I like it with roasted or grilled vegetables, chicken or shrimp.
Romesco has a ton of recipe variations, here is the one I serve.
1/2 cup roasted almonds
1 small basket cherry tomatoes
1 sweet onion cut into large pieces
2 red bell peppers cut into large pieces
2 or 3 garlic cloves peeled
Olive oil
Sea or kosher salt
2 tbsp red wine vinegar
2 tbsp smoked paprika
Heat oven to 400. Place tomatoes, onion, red bell peppers and garlic on baking sheet tossed in olive oil and salt. Roast until charred, 20 to 30 minutes.
Transfer all ingredients to a food processor and mix until a rough puree.
Add more salt if needed.
Serve