Rock it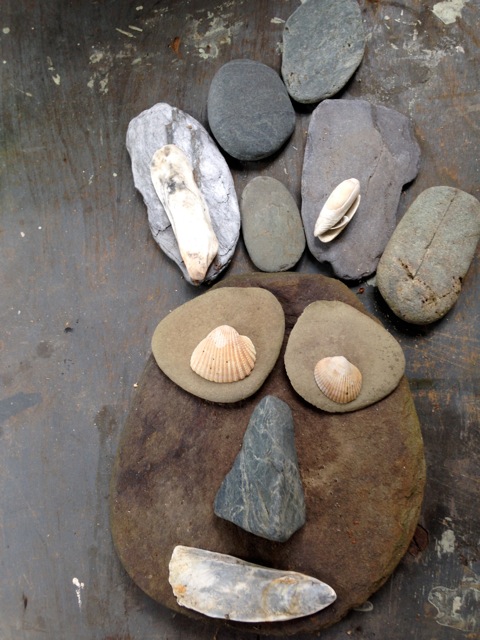 I love rocks!
Stacked, painted, love to look at old rock walls here and around Pennsylvania.
A few years back my family was traveling near Tunkhannock PA and we stopped at a tractor show to take in the sights. Next to the show grounds ran a mountain stream. We walked in and picked up a bunch of beautiful flat rocks. I used to stack them outside, but then one day Lucy and I started making faces out of them and some shells, (love them too) using different sizes and shapes as parts.
A great interactive garden sculpture, simple, free and most important, fun.