Pumpkin Cake with Honey Frosting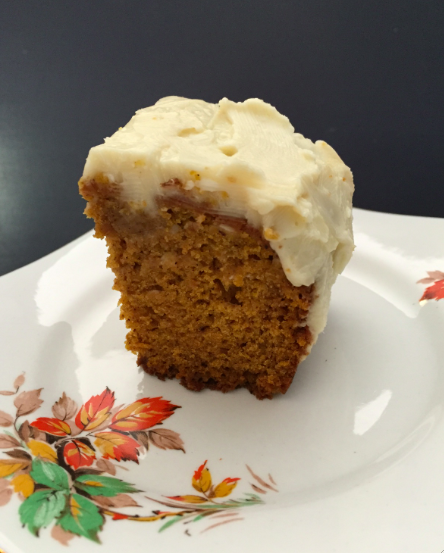 Pumpkin Cake with Honey Frosting

This recipe is adapted from the kitchens of Martha Stewart. I have been making it every fall for at least ten years, it's an easy recipe that always makes a moist, delicious spice infused cake, with a surprising honey icing finish.
Cake
One stick unsalted butter- melted
2 1/2 cups all-purpose flour
2 T baking soda
1/2 t salt
1 1/2 t cinnamon
3/4 t ginger
1/2 t nutmeg
1/8 t allspice
1/8 t ground cloves
2 large eggs (room temp)
1 1/2 cups sugar
1 15 oz sold-pack pumpkin puree
Preheat oven at 350.
Butter a 9 inch baking pan.
In a medium bowl whisk flour, baking soda, salt, spices.
In a large bowl, whisk eggs, sugar, butter and pumpkin puree until just combined.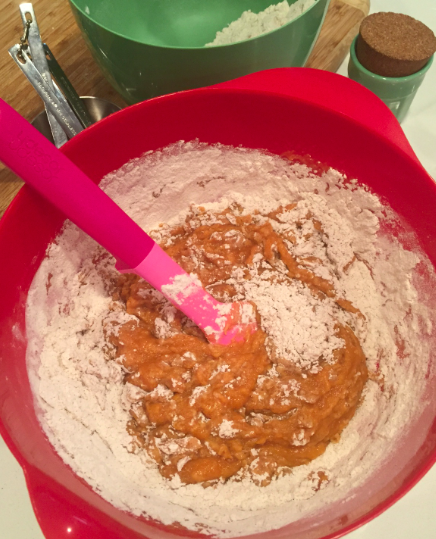 Add dry ingredients to pumpkin mixture, mix gently until smooth.
Turn batter into prepared pan. Smooth top and bake until a toothpick inserted in center of cake comes out with just a few moist crumbs. 45 to 50 minutes.
Cool 10 minutes in pan then turn out, place on rack and cool completely.
Top with Honey Frosting.
Serve.
Note: You can replace spices with 1 T pumpkin-pie spice,
I don't know why I never do!
Oh Honey Honey Frosting
This is the best, use it on cakes, spice cookies, and anything else
you can think of.

In a medium bowl whisk 1 stick really soft unsalted butter, 1 bar (8 oz) really soft cream cheese and 1/4 cup really good honey until smooth.
Really.