Finding beauty everywhere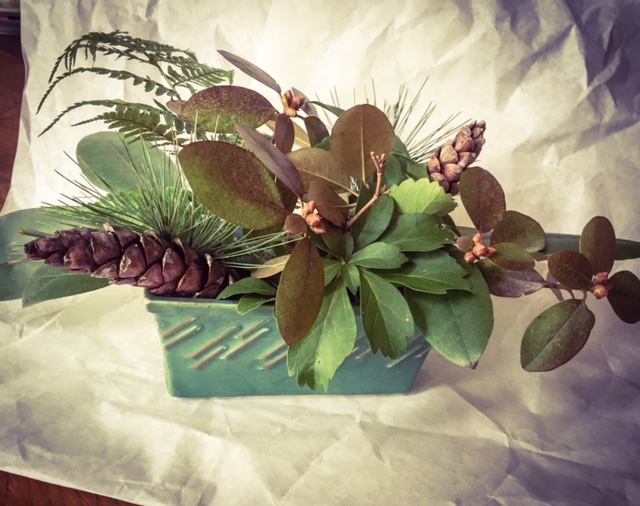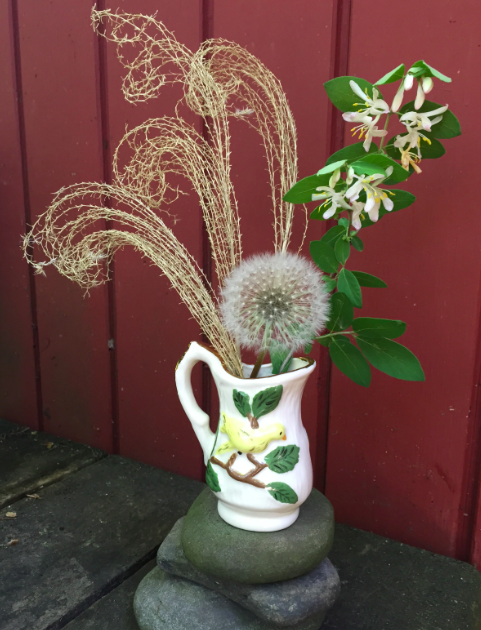 Sometimes the most beautiful natural arrangements are just outside your door. They don't have to be fancy, they don't even have to be in bloom or even anything more than a stick.
Go out!
Look for branches, wild flowers, buds, evergreens, old leaves on a branch from winter, see what is around you. Cut them. (Careful!) Now put them in a vase that matches the colors. Pretty, right!