create art, naturally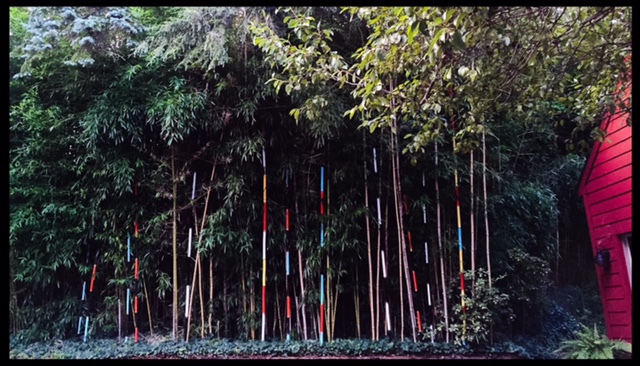 Possibilities to create are everywhere, and it just so happens we have a ton of bamboo on our property. I had this idea to push it just a little bit by adding some color to the cut bamboo we have from thinning. This concept can be used in any garden, but here I worked it into the bamboo like it was nature gone color crazy, it looks great in the different light of the day.
There are so many ways to live an art filled life, like supporting local arts and artists. Affordable art that fits every style is available more than ever.
But, for now take some time out of your week and be the artist you are inside and bring back your ideas from college when for that brief moment you considered majoring in sculpture.