There is one in every family
And in mine it's me. As far back as I can remember I was the go-to girl for holiday centerpieces, nameplates, setting the table, and I would have my brother help with the decorations. I always planned ahead, nothing was by chance. Color played an important role, and everything would coordinate with what we were having for dinner.
When I was growing up family dinners ruled, everything from the ingredients to the menus and even the presentation were part of my day to day life. Most anytime was an occasion to cook a great meal, there were always lots of cousins, aunts, and uncles around. Sunday dinners at my grandmas were big. Each approached the day differently, one with slow cooking and lots of pies and cookies and the other with sauce, pasta, and fish.
We went to the local pasta joint a lot too, I actually think Italian tea was on the menu.
It was a nice chianti served in a coffee mug, everyone drank it with dinner including me and my brother.
Most of that generation is gone now, but I still incorporate design into everything I do and love to cook, bake and develop new recipes, and there are lots of gatherings with friends with my daughter and son helping me plan and decorate.
It's true we are all products of what we were, and where we're from. I am 1/3 lover of all design, 1/3 cook, 1/3 planner, and 100% family gal.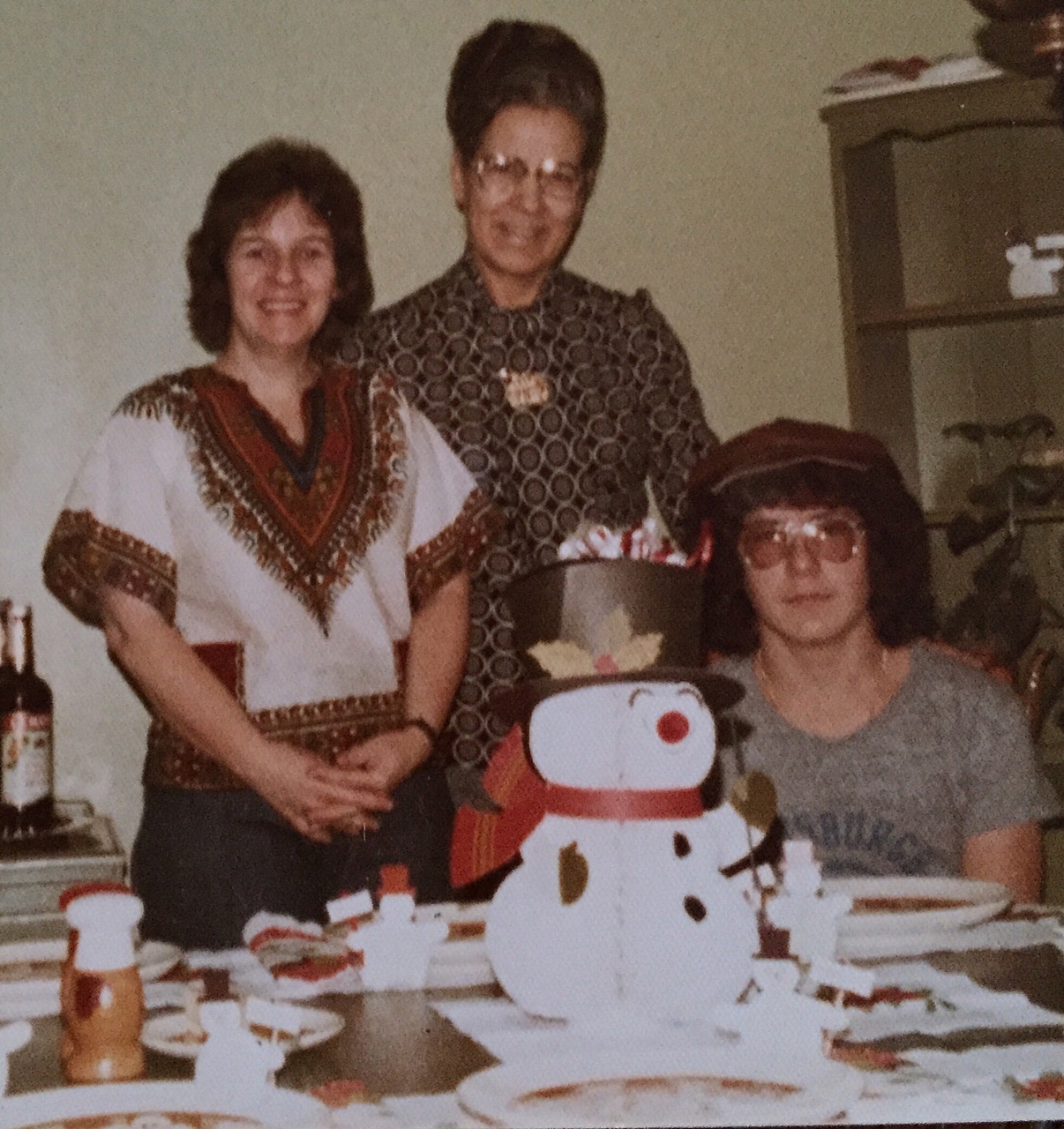 My mom, grandma and brother with a snowman and candy theme setting in the early 70's!