runway trolls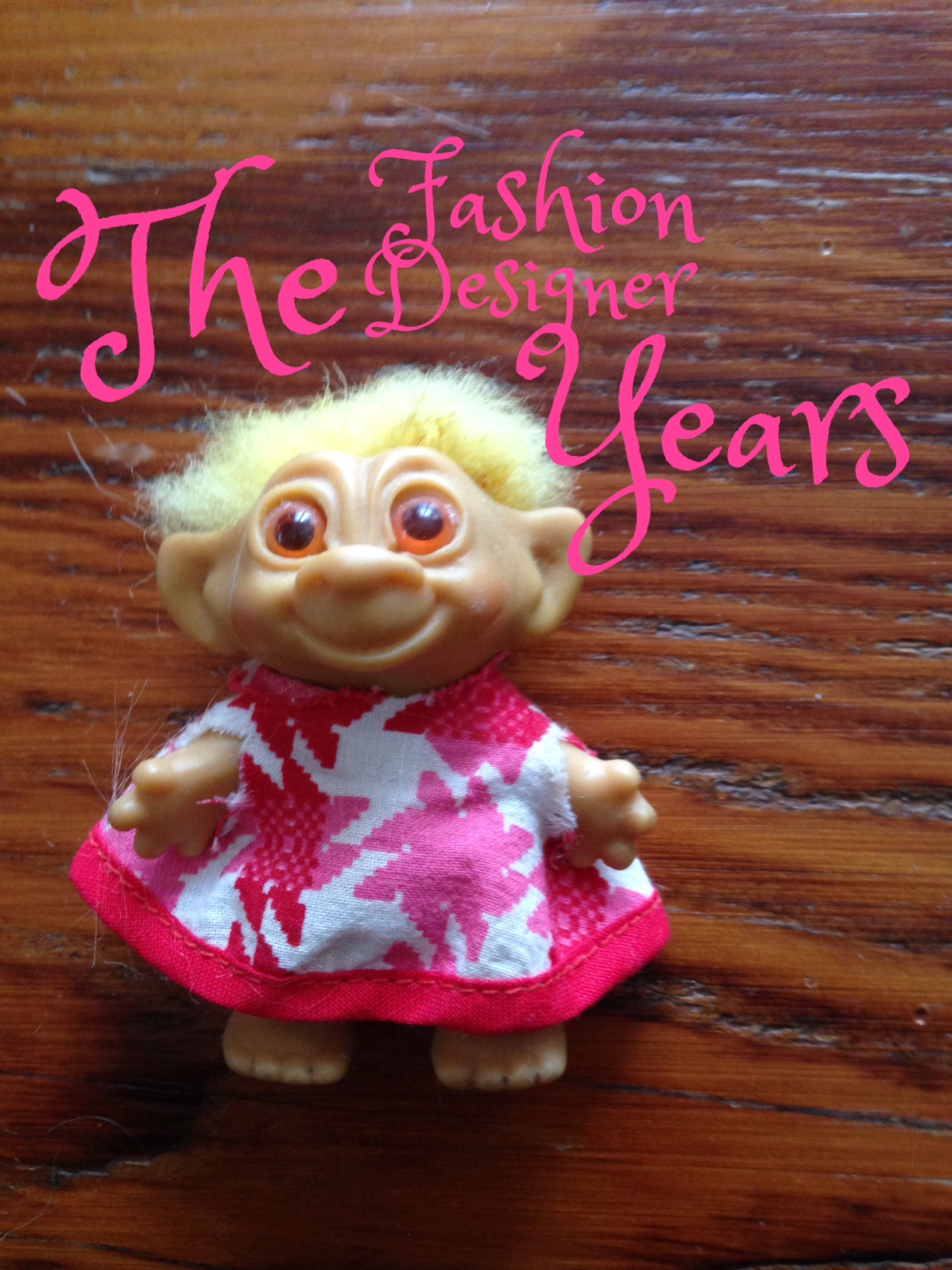 For a long time, I am talking years, I designed clothes for everything I had. Pencils, the cat, my little brother, rocks. I had entire wardrobes for hand-drawn cut out dolls.
Most of the clothes were designed on paper then made from parts of old clothes I would find in my grandmother's sewing room. Elastic would become pencil underwear, rickrack always held the dresses up.
I have no idea where my inspiration came from because we didn't watch much TV in the suburbs of the late great White Oak, PA and there weren't a lot of fashionistas walking the streets except for my cat.
My favorite runway models were my troll dolls. There were three of them, I ran across them the other day looking for something else. Only two wanted to be photographed, the third is iphone shy.