Roasted veggie rice bowl with honey dijon dressing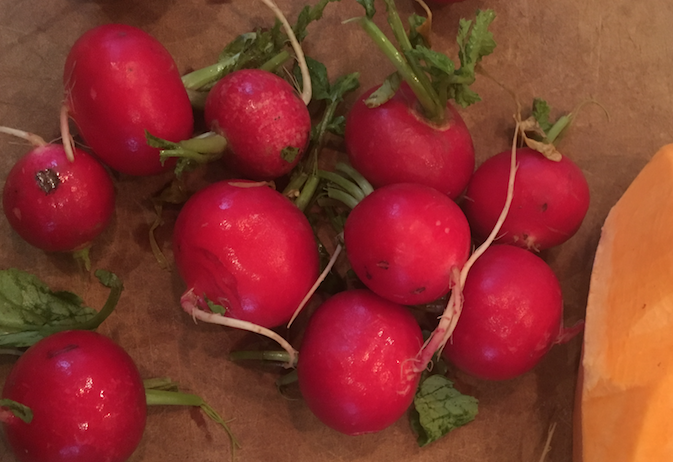 This is an adapted recipe I saw floating around online, It didn't have an author but my hats off to them! I serve with my version of honey dijon dressing, so feel free to use yours.
Serves four to six
2 cups cooked rice, I use Lundberg Wild blend
Heat oven to 450
1 can of chickpeas washed and drained
1 lb brussels sprouts halved
2 small sweet potatoes cut into bite-size pieces
Small bunch of radishes (8 ish) quartered
1 sweet onion chopped
Place all the veggies on a baking sheet, drizzle with olive oil, and season with sea salt, black pepper, and 1 t smoked paprika.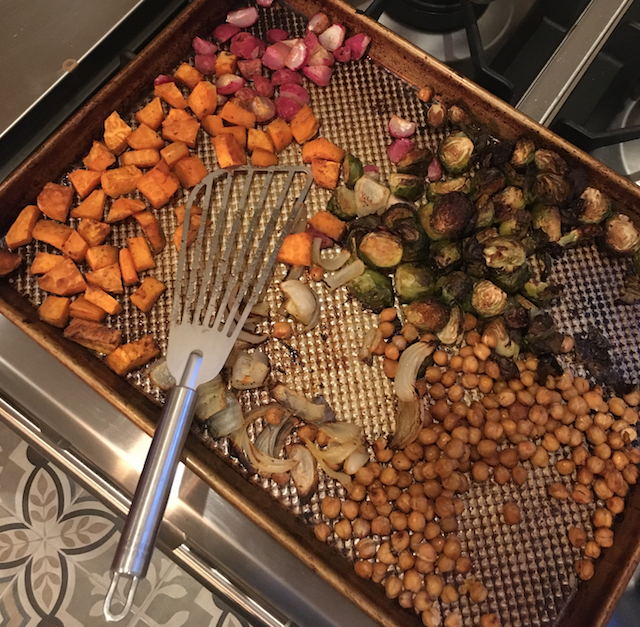 Roast for 3/4 of an hour turning halfway. Check this a couple of times, some ovens roast quicker, some slower, so you be the judge.
Make the dressing.
4 T dijon mustard, 4 T honey (use local if you can), 4 T (any) wine vinegar, 1/2 cup olive oil, shake in a jar and season with salt and pepper.
This is too much for this, but I keep it on hand for salads.
To assemble the bowls layer rice and veggies, drizzle with the dressing and toss. Last but not least garnish with slivered almonds and parsley.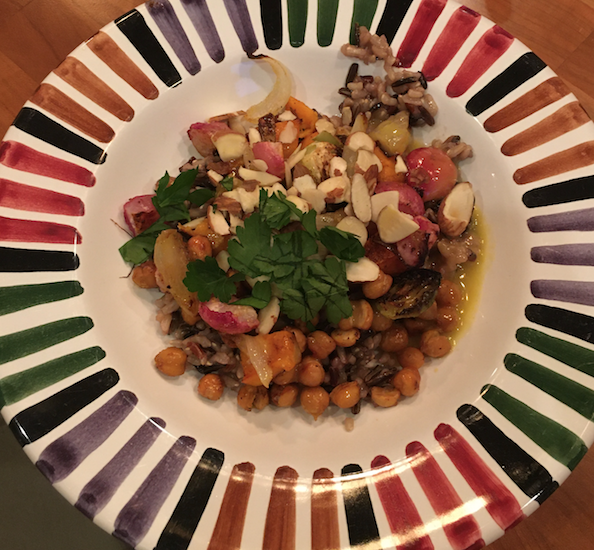 Of course you can switch out anything but I would keep the chickpeas, ENJOY!