my pop (corn) secret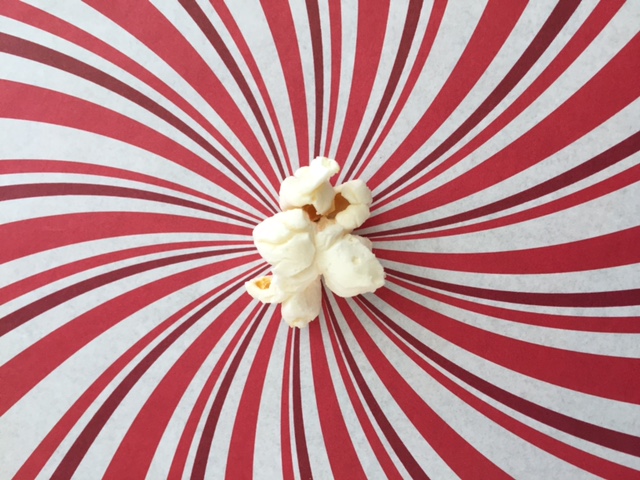 Popcorn may be my oldest friend. It's been in my life longer than I can remember. Dinner, snacks even breakfast. I only make it one way. So, here's my secret for the tastiest corn around!
I use my grandma's heavy skillet that my Mom passed down to me. I will never part with it even though It's seen better days, and I brown the butter. Here is the original recipe used in my family for three generations.
Step 1
Coat bottom of heavy 10″ skillet with vegetable oil. Add just enough popcorn to fill entire surface.
Step 2
Medium heat.
Step 3
Popcorn will start popping! Shake once or twice. When the popping slows down turn off heat, and turn finished popcorn into your favorite bowl.
Step 4
THIS IS THE MOST IMPORTANT PART
Add 1/2 stick salted butter to hot skillet-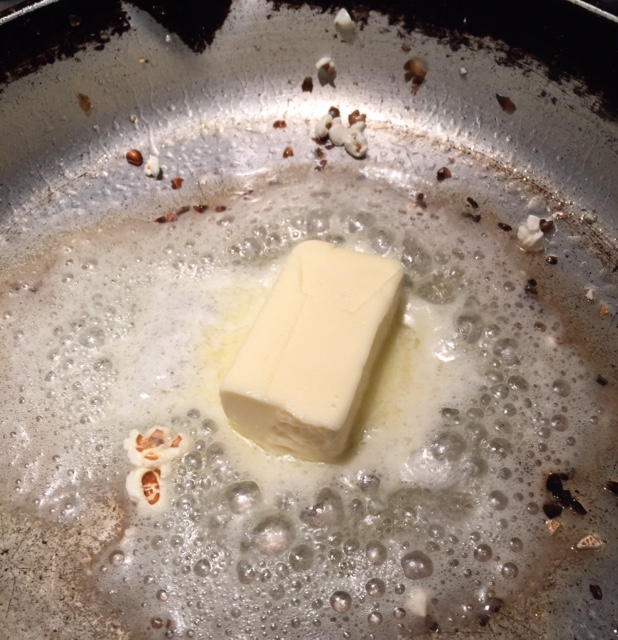 and let it brown. When the butter is melted pour over popcorn. Add sea salt to taste.
House rules: Always remember to toss some to the dog.