Orange you glad this isn't the same old butter!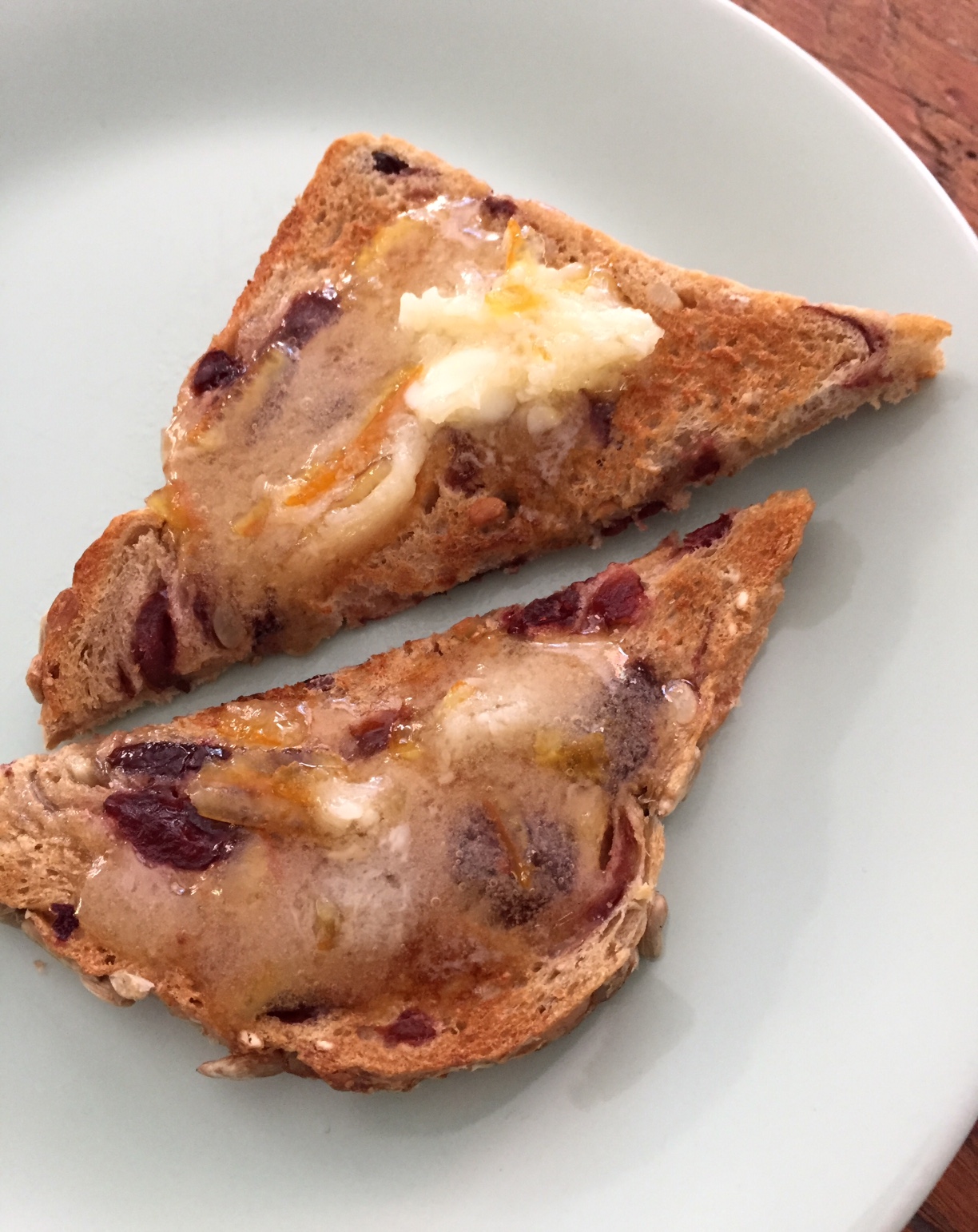 Thank you Ina Garten! She published this recipe way back in 2004, I filed it in the back of my mind until last week when I wanted to send a special weekend breakfast to a friend.
A trip to my go-to bakery for a homemade loaf of eight-grain cranberry bread, served with the orange butter sent the breakfast gift over the top!
I may never go back to bagels and cream cheese again.
Orange Marmalade Butter
2 sticks unsalted butter room temperature.
1/2 cup the best orange marmalade you can find.
Combine and whip with a fork until airy, or beat with an electric mixer fitted with the paddle attachment.
Serve at room temperature with your favorite bread or toast.