Morcilla
A couple of days ago Dave and I dipped into one of Pittsburgh's newest restaurants Morcilla, just a stones throw from its well established sister Cure.
I wanted it to be colder outside being mid December so we could rush into the golden glow that was buzzing from inside and warm up with a house cocktail, but the temperature outside had me ordering a rose, the wine list was just right not to big not to small, and my rose was very tasty. Dave was happy to order his usual martini.
All the tables were cozy and the interior has a not to over the top Spanish feel, like real Spain not America's version. Personally, I would have chosen different chairs, but I have a chair thing.
The staff was super friendly and knowledgable and Dave almost never raves about food, but in this case he did and it was deserved. Mostly tapas with a few larger dinner like choices.
We decided to stick with the small plates, first up beef tartar with vegetable escabeche, egg and aioli and the Morcilla sausage with poquillo pepper and spinach bechamel both served montadito style.
Pulpo was served next it was fantastic. Tender octopus with potato chorizo & espuma, olive oil, pimenton and cilantro jus, then Lamb en morento, spicy lamb meatballs with a sumac yogurt, raisin and leek escabeche that melted in your mouth. Dessert was churros with hazelnut chocolate and cinnamon crema.
it was fabulous.
I was blown away by the intelligent ingredients and the exciting taste in every bite. Other than our regular neighborhood places, we like to go to restaurants that don't serve what we make at home or at least think to make, and Morcilla definitely hit the spot.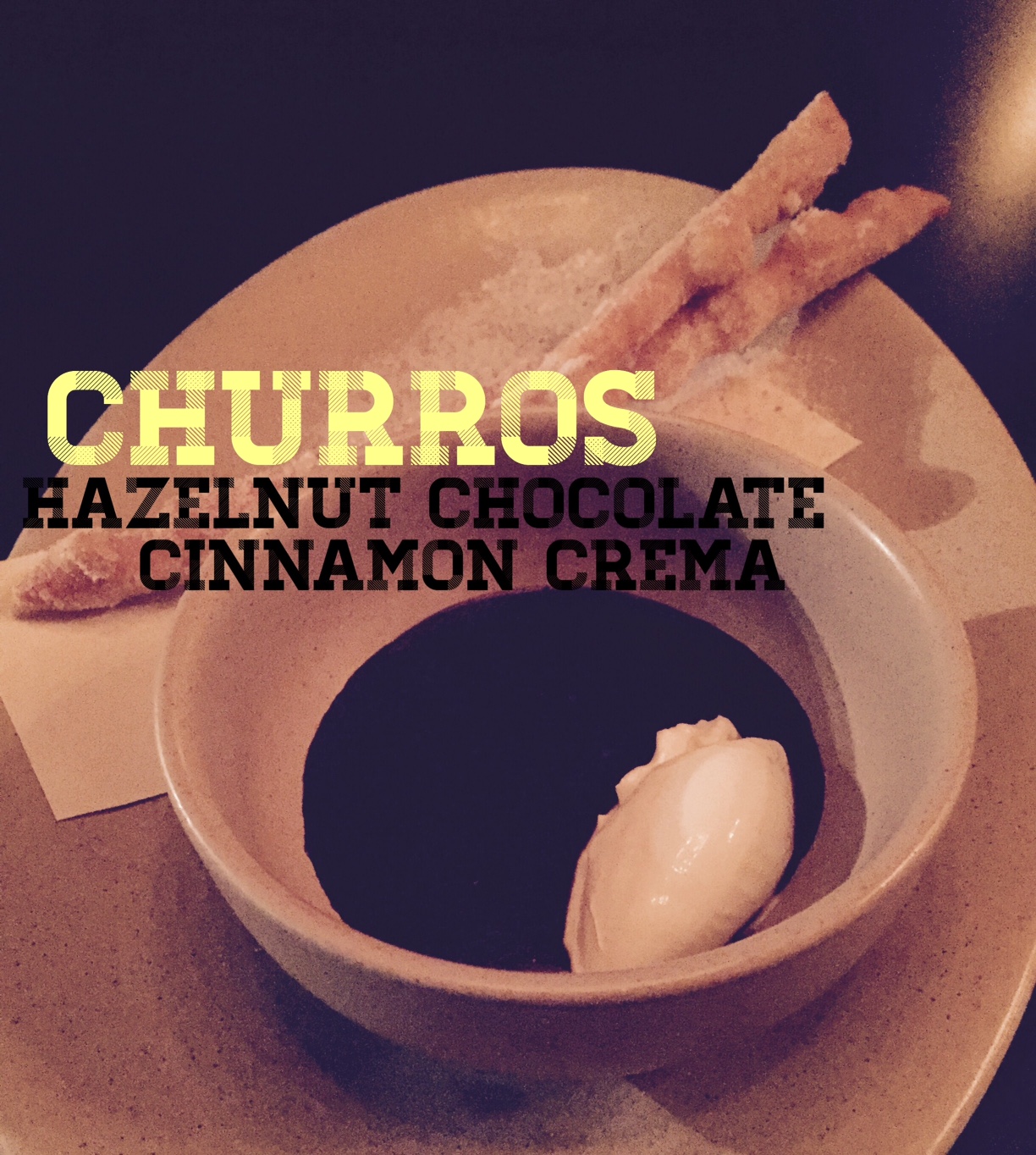 There would be more photos than the dessert, but we were to busy eating! Go to Morcillapgh.com for complete menus and photos!